Tyler Parry, Secretary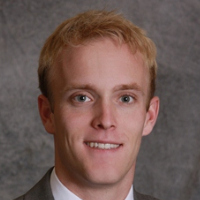 Tyler is a Banking Officer at FirstBank and has been at that position for over 3 years. He is a Colorado native and graduate of Colorado State University in Fort Collins, CO. He has been on the Board of Directors for Rebuilding Together Metro Denver since February 2015 currently serves as Board Secretary. Tyler joined the Board of RTMD to help transform the lives of low-income homeowners in Denver, a population that is vastly underserved and increasingly at-risk with the lack of affordable housing in the area.
Tyler enjoys traveling with his wife Amy, supporting local sports teams, being involved at his Church, and spending time in the mountains of Colorado.