Sometimes Duct Tape Isn't Enough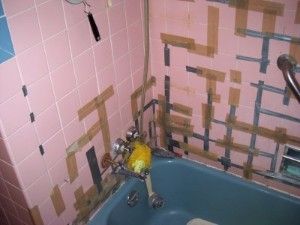 By the time we hear from a homeowner, they are often at their wits' end. With very limited income, they have "made due" for months, if not years, with makeshift repairs that simply get the job done. Duct tape is a favorite tool. 
But duct tape can't fix a broken furnace, stop a sewer back-up, or help prevent falls. Rebuilding Together Metro Denver makes homes safe, warm, and healthy for low-income homeowners in the Denver metro area. Through our Emergency Home Repair Program, Rebuilding Days and our Safe at Home program, we provide critical home repairs and safety modifications at no cost to the homeowner. We create safer mobility and independence, help preserve neighborhood diversity, and actively revitalize our communities - changing the lives of low-income neighbors every day.