Swinerton Transforms Vicki R's Home
May 19, 2018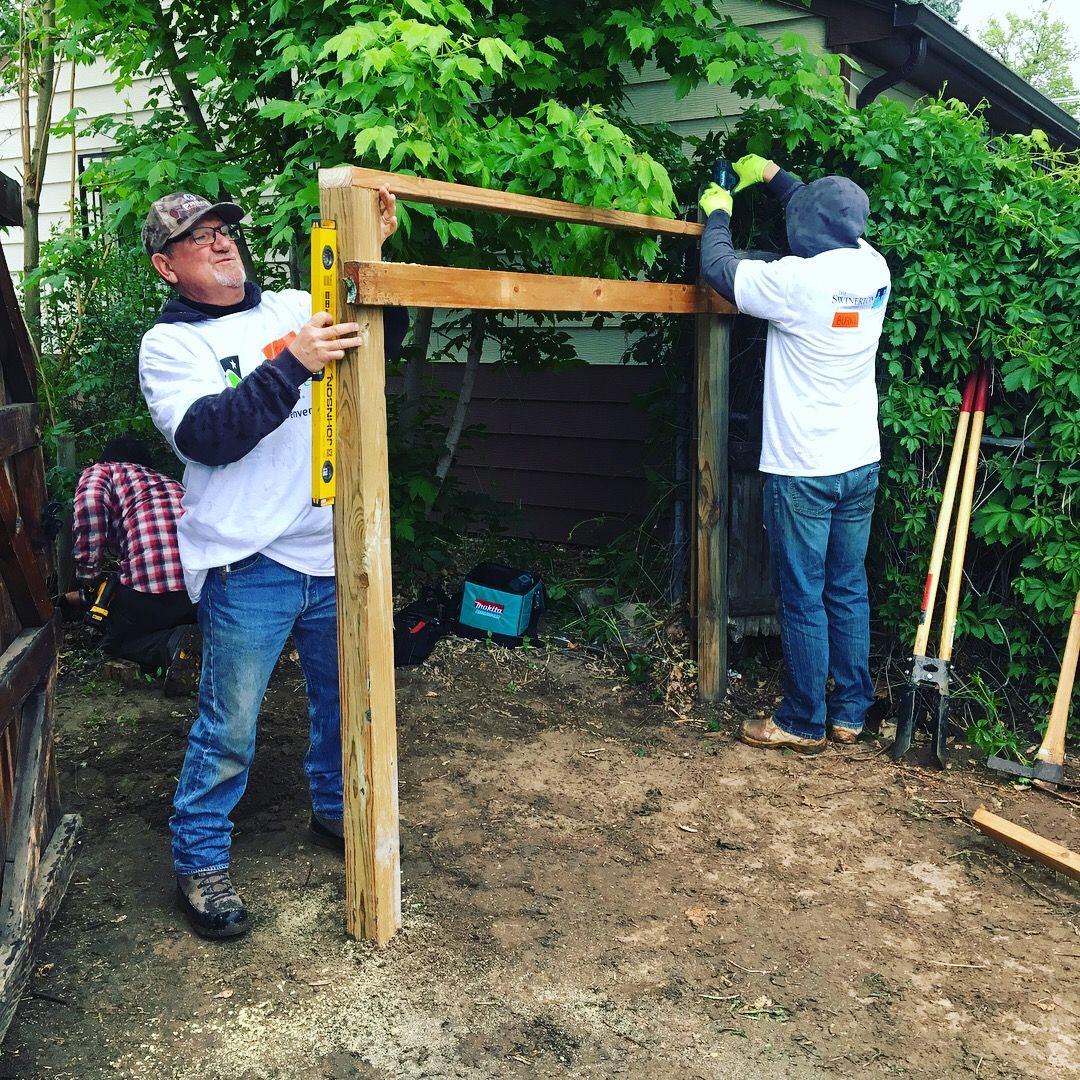 "I worry about how I am going to make it each and every day," Vicki told us when explaining how difficult it was to move throughout her home, "so to get these repairs done will help me so much."
Swinerton Builders is an expert when it comes to making homes safe, accessible, and healthy. Vicki, who once struggled not to fall all throughout her home, now does not have to fear. 
A Denver native, Vicki is a friendly, exuberant woman. Her limited mobility has made her home into a frightening place for her, with multiple fall risks from her bathroom to her doorways when leaving for her medical appointments. With falls being the second leading cause of accidental injury deaths worldwide, she is scared of one day falling too hard, resulting in a hospital visit she simply cannot afford.
Now with new steps built to help enter and exit her home, grab bars and handrails custom built throughout her home and backyard where she must maneuver her trash can, Vicki is much more confident. Even her fence has been repaired, which had been damaged from a recent storm. 

Thank you, Swinerton, for giving Vicki the resources she needs to stay safe and transforming her house back into a home.
For more pictures of the Rebuilding Day, please click here!