Booz Allen Hamilton Transforms Cenythia's Home
May 19, 2018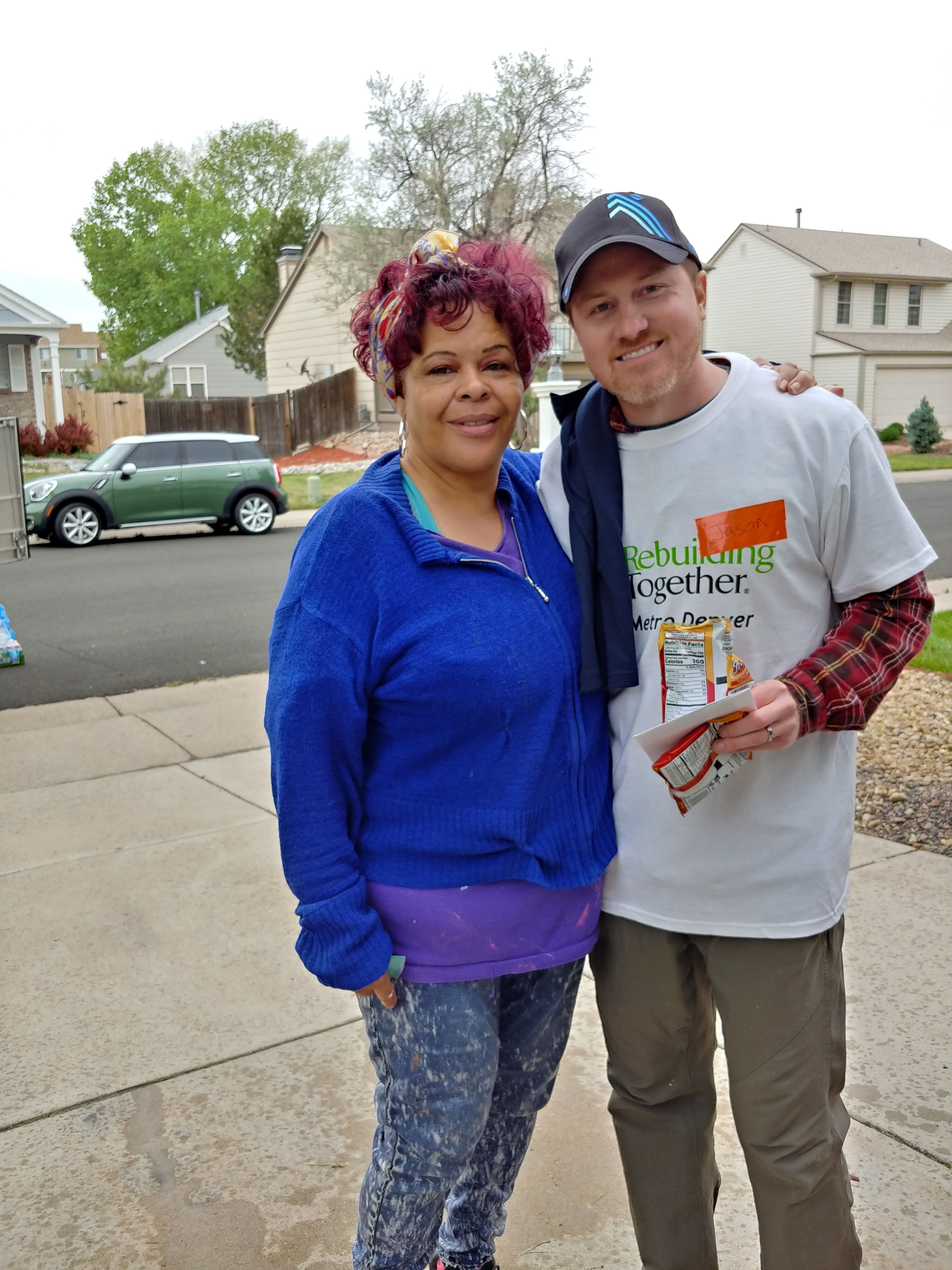 Booz Allen Hamilton and its team of volunteers care about Denver.
Cenythia's home had become a dangerous place to live. Her electrical sockets were buzzing, and soon began to spark. The many stairs in her home were becoming more and more hazardous as mobility becomes more difficult, with nails protruding from them and no handrails to keep her from falling. Living alone, slipping in the shower, unable to get help and with no grab bars in sight, was a real fear. Cenythia's low income made ever affording these repairs impossible. "I'll have this place fixed up just in time to die" she joked when speaking about the few dollars she could save a month. And with her home part of an HOA community, she must sacrifice the safety needs inside her house to make sure the exterior of her home is nice, just so she can stay living there.
Volunteers performed necessary repairs inside and out despite the day's rain, transforming Cenythia's home into one that is safe, healthy, and something to be proud of. These repairs improved her quality of life, creating a lasting impact and allowing her to age in place. 

Thank you, Booz Allen Hamilton, for making her house a home again and for investing in our communities and neighborhoods. 
For more pictures of the Rebuilding Day, please click here!