Spectrum Rebuilding Days 2018
Friday, June 1 and Saturday, June 16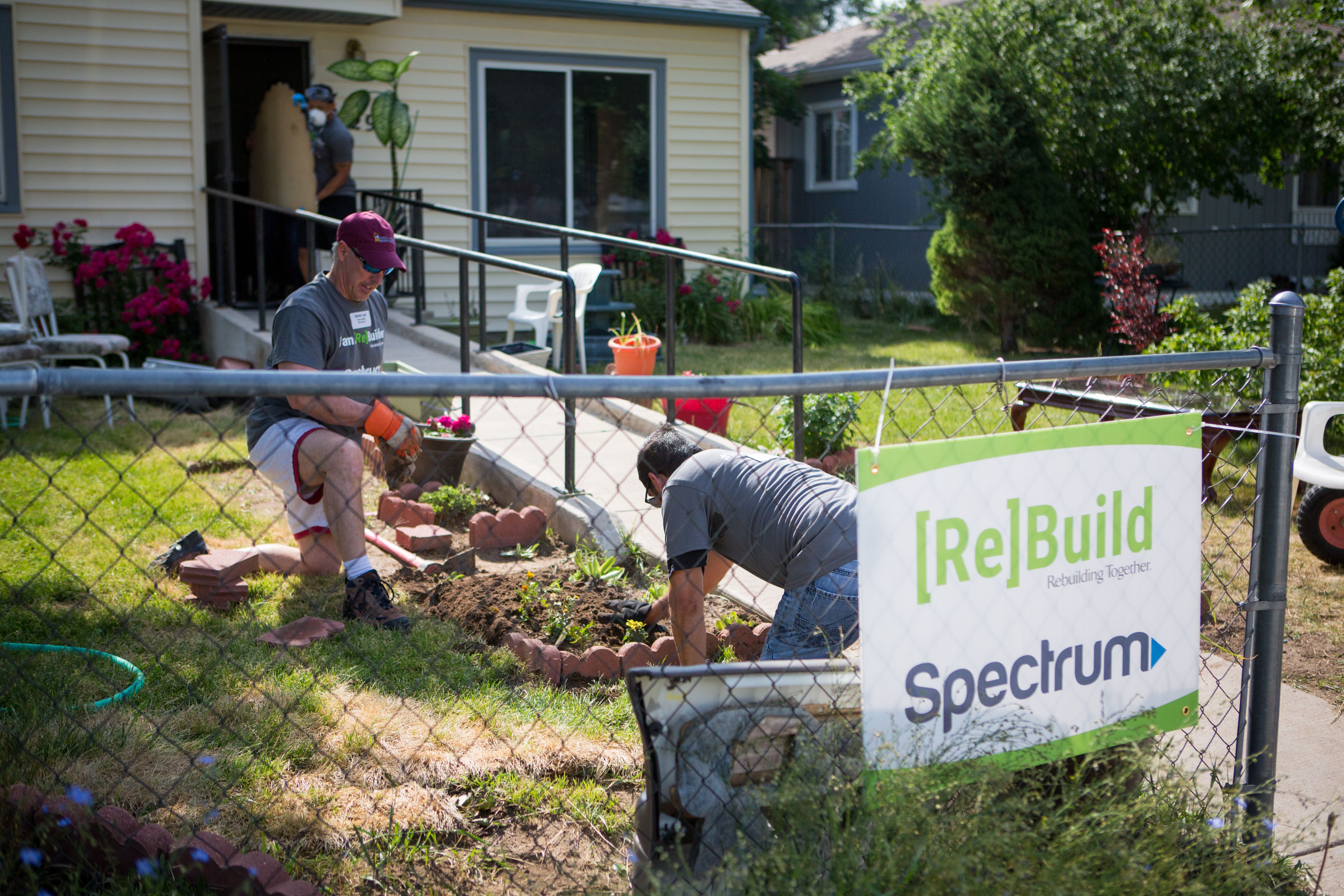 Spectrum truly transforms lives. With a goal of improving 50,000 homes by 2020, Spectrum is committed to ensuring more Americans live in safe and healthy homes. Just this year, 12,000 homes in the United States will be improved by this progressive company and its employees, and that includes homes in Denver.
Over the course of 2 days, Spectrum is giving back to Denver communities to over 250 homes. Employees and interns here will improve 4 homes, one school, and distribute 250 Safe & Healthy Home Kits in Aurora. Aurora is one of the most diverse cities in the metro area; students in Aurora Public Schools come from more than 130 countries and speak over 160 different languages. 
June 1
Rebuilding Day with Spectrum Interns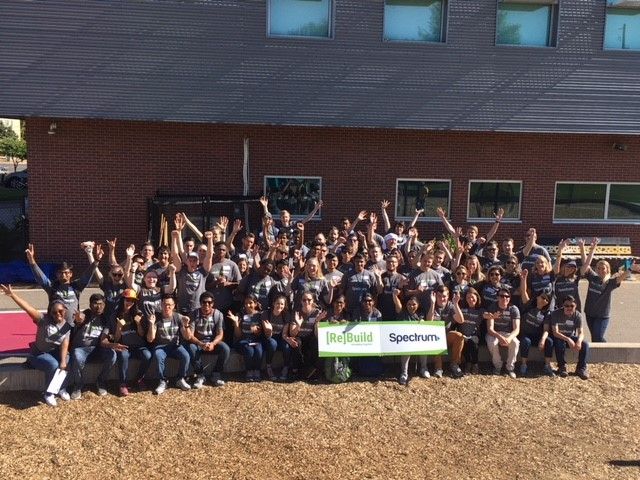 On June 1, over 70 Spectrum interns came to Aurora to make a difference. 
At Boston P-8, Rebuilders painted the playground in bright, cheerful colors and did amazing landscaping work.
At Claudine's, Rebuilders dismantled a fallen fence, putting in new posts to prepare for a new fence to be installed on June 16.
At Michael, Caroline, and Mark's, Rebuilders got to work preparing rooms for the removal of old, worn, dangerous carpeting and created the groundwork for a storage shed.
For pictures of this Rebuilding Day, click here! For more information about the homeowners and school, scroll below!
Read more about the neighborhood, homes, and school the Rebuilding Days transformed below!
June 16
Rebuilding Day with Spectrum Staff and Family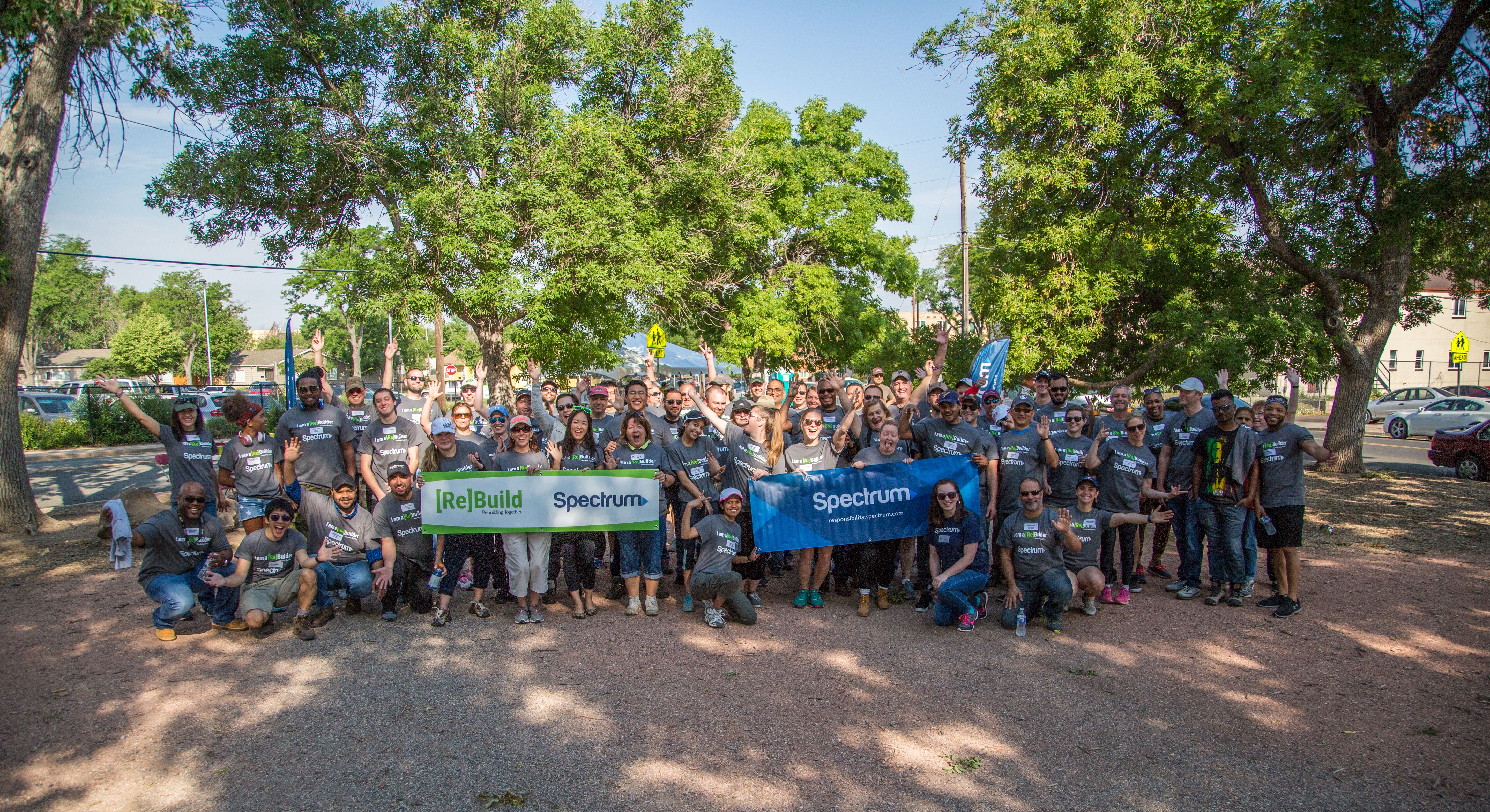 Nearly 100 Spectrum staff and family will come together to transform 4 homes in their mission to create safe and healthy homes for all. With projects ranging from ADA modifications, replacing unsafe carpeting with trip-free vinyl flooring, repair fences, and so much more, Spectrum is drastically improving lives. In addition, over 250 Safe and healthy Home kits will be distributed to households in the neighborhood in our mission of revitalizing communities. Read more about these homes and families below!
Boston P-8

Claudine

Project June 1 and June 16

Edna

Michael, Caroline, and Mark

Project June 1 and June 16