Julia Freund, Vice-Chair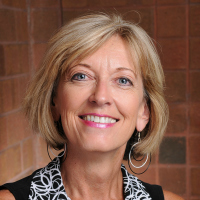 Julia Freund is currently Senior Communications Manager with ReedGroup, the largest exclusive provider of absence management and the recognized leader in helping organizations reduce the cost, compliance risk and complexity of employee absence.
Before joining ReedGroup, Julia served as Director of Marketing for Rise Broadband, the nation's largest fixed wireless Internet service provider, where she was responsible for acquisition marketing and retention, as well as managing a corporate name change last year that effectively consolidated seven regional brands under a new company name.
Prior to that she served as Director of Integration Communications for SCL Health where she led the integration communications as two regional healthcare systems (SCL Health System and Exempla Healthcare with combined revenue of $2.7 billion) came together.
She has extensive marketing/communications/public relations experience in numerous industries and previously was served on a Governor's Performance Team.
Julia has a B.A. in Journalism/Public Relations, an M.Ed. in Adult Education/Training & Development and is Prosci-certified in Change Management.