Rebuilding Days
During Rebuilding Days, RTMD extends its impact on home health and safety. With large groups of volunteers gathered thanks to our dedicated sponsors, we complete dozens of critical home repairs on multiple homes and community centers within a single neighborhood.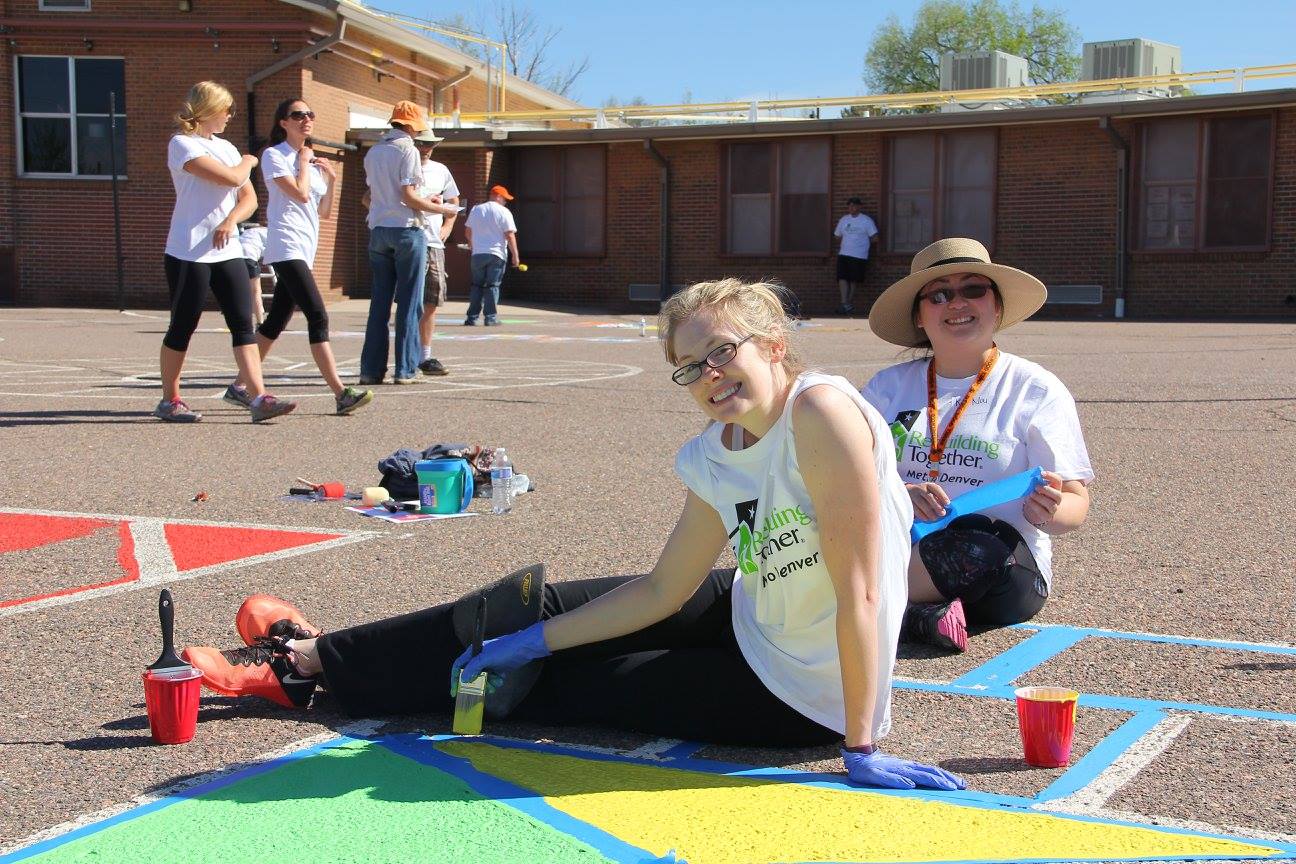 Many home repairs needs are difficult to address with only a single volunteer or skilled contractor. However, these repairs are just as important as replacing a hot water heater or installing grab bars and safety equipment as RTMD performs consistently throughout the year in our other two programs. On a Rebuilding Day, we tackle needs that need more hands, such as ripping up carpet and installing laminate flooring, building ramps and installing exterior handrails, and adding a fresh coat of paint on the interior or exterior of a home. RDays are a source of pride for all those involved, and truly transforms the neighborhoods we work in. 
For 2017-2018, RTMD has selected target neighborhoods in Aurora for Rebuilding Days. If your home has multiple large repair needs in your home for healthy or safety concerns, please call us at 720-524-0840 to discuss the application process.
Interested in sponsoring a Rebuilding Day? Click here for more info on how to get involved and make a difference for low-income homeowners.